HARMAN Luxury Audio Classic Series includes Integrated Amp, Streaming Media Player, CD Player and Turntable, and combines retro designs with hi-res tech for unmatched listening experiences says the company.
As part of its showcase at High End 2023 (M.O.C. Munich, Germany, May 18 – 21, Atrium 4.1, F106) HARMAN Luxury Audio Group is celebrating the European debut of the latest additions to its JBL Classic Series at HARMAN Explore. At the event, HARMAN will demonstrate the new SA550 Classic integrated amplifier, MP350 Classic streaming media player, CD350 Classic CD player, and TT350 Classic turntable.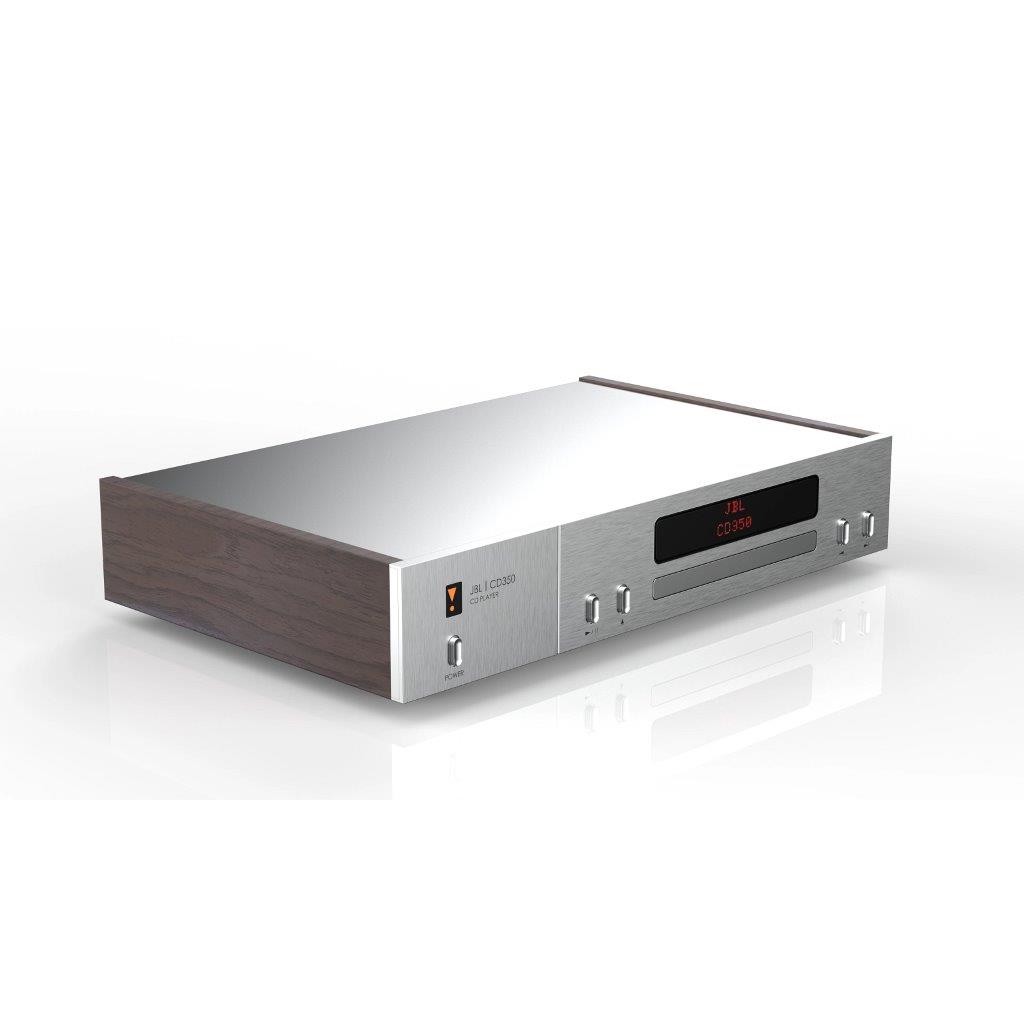 The maker says JBL's Classic Series combines a timeless design with modern technology to create a range of loudspeakers and components unlike any other. The electronic components released carry on this tradition and join the range of passive and active Classic Series loudspeakers, including the L100 Classic. Inspired by the JBL SA600 amplifier from the 1960s and the exclusive SA750 integrated amplifier introduced to celebrate JBL's 75th Anniversary in 2021, their retro styling features the same natural walnut wood veneers as the Classic Series loudspeakers along with machined aluminium faceplates and controls, while the latest hi-res digital and analogue audio electronics deliver a strong listening experience. Adding these new models allows music lovers to create a complete Classic Series audio system with a unique combination of retro design, thoroughly modern features, and acoustic performance says JBL.
"Whether streaming audio from a mobile device or enjoying a CD or vinyl record, the latest additions to our Classic Series create captivating experiences for listeners that bring music to life," says Jim Garrett, Senior Director, Product Strategy and Planning, HARMAN Luxury Audio. "And they look as amazing as they sound. With their retro design, they perfectly match each other and JBL Classic and Studio Monitor Loudspeakers for a sleek, cohesive look in any environment."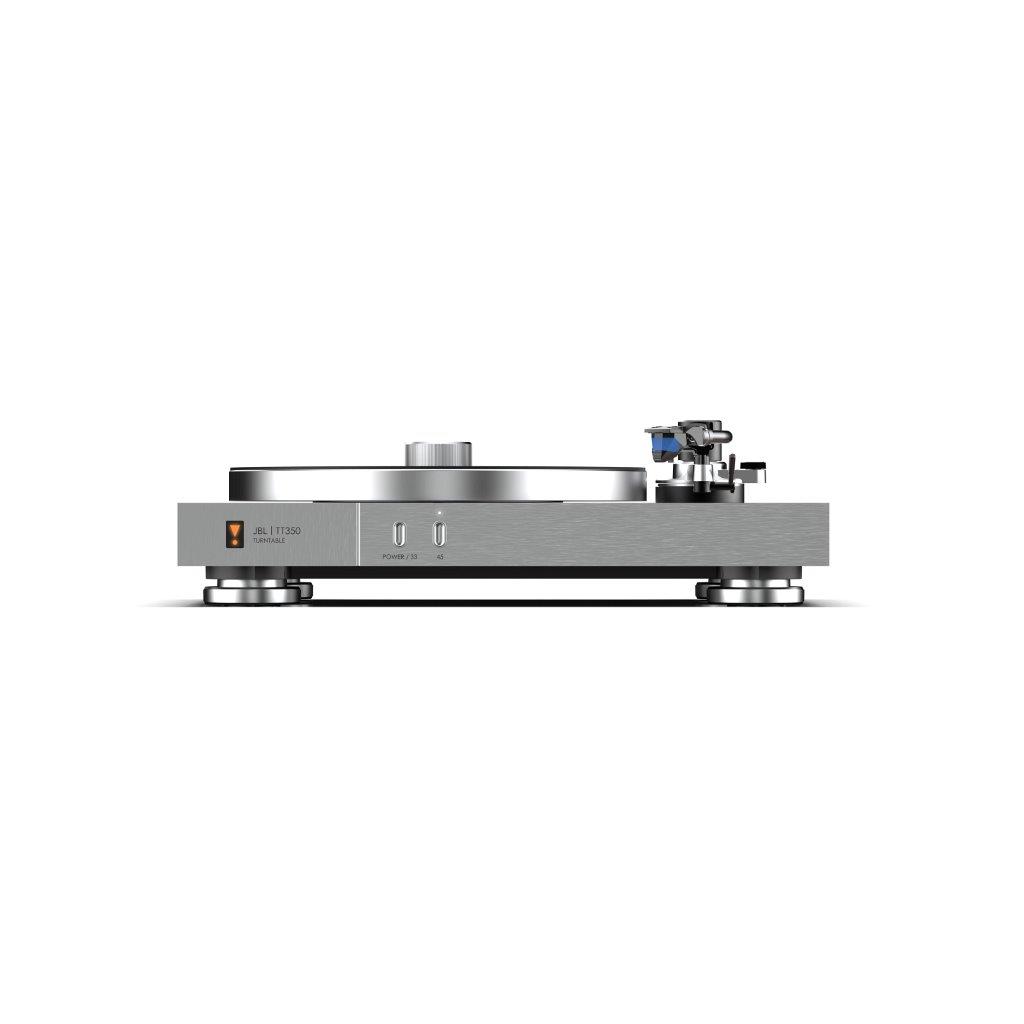 HARMAN's SA550 Classic integrated amplifier and MP350 Classic music player make it simple for users to stream music services and personal libraries from their smartphones and tablets. Featuring an advanced Class G amplifier topology with high power output and the latest Bluetooth AptX Adaptive technology for hi-res wireless audio and low latency, the SA550 Classic can be paired with mobile devices right out of the box for instant high-quality music. Once connected to a home network via Wi-Fi or Ethernet, the Roon-ready MP350 Classic music player allows listeners to enjoy music directly from Spotify Connect and Tidal Connect, as well as a host of additional music services via the Google Chromecast or Apple Airplay ecosystems. Both components render digital audio using a reference hi-res DAC with time domain jitter elimination for perfect sound every time.
For listening to CDs and vinyl records, HARMAN's CD350 Classic and TT350 Classic put a modern yet retro spin on CD players and turntables. Supporting CD, CD-R, and CD-RW playback and FLAC, WAV, MP3, AAC, and WMA file formats, the CD350 Classic combines a robust tray loading mechanism and USB-A input with advanced hi-res digital technology for bit-perfect sound. The TT350 Classic features a direct drive motor that ensures records are played in perfect time with powerful dynamics at 33.3 rpm for LPs and 45 rpm for EPs and singles. Rotational speeds are locked with a speed sensor for perfect pitch. The turntable's curved aluminium tonearm features a high-quality moving magnet cartridge pre-installed on a removable head shell for easy replacement and upgrade. Damped and adjustable feet reduce vibration ingress to the record while allowing for positioning on uneven surfaces. The TT350 includes a tinted hinged dust cover to match its walnut wood chassis and complete its authentic retro appearance. It perfectly matches the high-performance phono preamplifier input included with the SA550 and SA750 integrated amplifiers.
The SA550 Classic, CD350 Classic, MP350 Classic, and TT350 Classic will be available in the second quarter of 2023 with manufacturer suggested retail prices of $2,000/£1,599/€1,899, $700/£799/€899, $800/£875/€999, and $1,000/£925/€1049, respectively.