Control4 introduces Chime Video Doorbell, Episode MEGA Subwoofers, Episode Response Series Amplifiers, Control4 T4 Touchscreens, Control4 Wireless Lighting Expansion and Control4 OS 3 3.2.
In what is shaping up to be a key period for the Control4 brand since it became part of the SnapAV family in May of 2019, a number of important releases are being announced during a special on-line event which includes a key note from SnapAV CEO John Heyman.
Known as the Snap Pro Live, this virtual event will offer a chance to get across all the latest developments for the brand.
One of the most important launches for the brand will be its Chime video doorbell, designed to bring the power of a Smart Home OS to the front door. The important difference the company is underlining between its solution and existing smart doorbells, is that they are stand-alone and whilst can be integrated into a smart home to a certain level, they cannot match the level of integration that full compatibility with Control4 OS 3 will deliver.
"Video doorbells are incredibly popular, giving families the ability to see who is at the front door. But many are simply smart accessories that don't leverage the full capabilities of a smart home to protect a family," says Charlie Kindel, Chief Product and Technology Officer for SnapAV. "Chime marries security and automation to a level that has never been done before. Users can determine what actions they want to occur when motion is detected or the doorbell is pressed. It's entirely customizable, transforming the doorbell's role in the smart home to deliver the experience homeowners want."
Compatibility with Control4 OS 3, means integrators can automations based on motion or a doorbell press, or they can be user-initiated. For example, users can see and speak with a visitor, while unlocking the door, turning on the lights inside and outside and disarming the security system all within the Control4 app. Advanced motion detection with five adjustable zones keeps homeowners alerted to movements around the front door, opting to receive video notifications when movement is detected in a specific video zone, or when the doorbell is pressed.
Control4 is also very pleased with the appearance of the product, obviously trying to create a differential between it and what they company sees as more 'DIY' looking options. Available in two metallic finishes (black and satin-nickel), Chime features HD video with a 5-megapixel camera for a sharp, crisp video experience, a 180° field view to see more of the property, and a built-in night mode for visibility in the dark.
It also enables natural two-way communications using standards-based communications technology, allowing users to hear and speak at the same time without having to press an intercom button.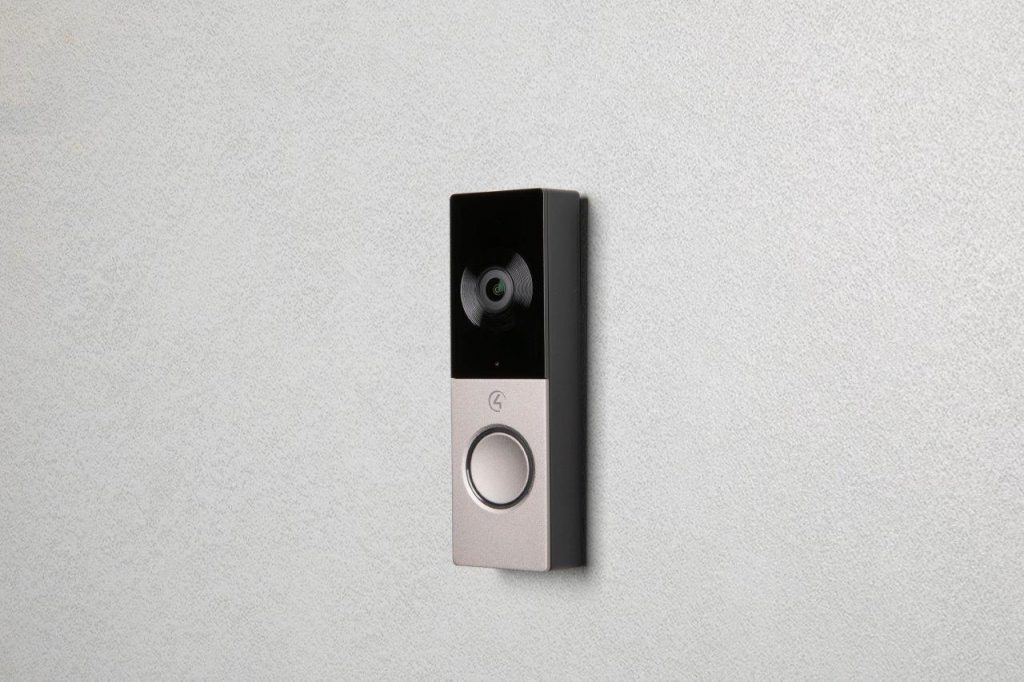 With a 4Sight subscription and the Control4 Intercom Anywhere app, users can use their phone to answer the door, talk to visitors, and receive notifications from anywhere. Intercom Anywhere is now included within the Control4 OS 3 mobile phone app – enabling communication and control of the whole Control4 smart home from a single app.
When customers miss or ignore a doorbell call, they can also use their mobile phone or Control4 touchscreen to access a history of video recordings. Video can also be captured with a network video recorder (NVR), including Luma Surveillance NVRs.
With Chime, pros can offer the product for new construction (Power over Ethernet) with simple one-wire installation or as a retrofit (Wi-Fi) solution. Chime accessories include a new-construction wall box and two 15° wedges (left and right) to help optimise the viewing angle. Chime is also OvrC-enabled, giving pros control to remotely monitor system status, receive notifications, and reboot devices if needed from the OvrC web or mobile app.
Others areas installers might consider are the implications for assisted living with this type of product.
"No other video doorbell on the market offers integration with Control4 like Chime," Charlie concludes. "Chime allows users to customize notifications and programming to create a completely integrated smart home experience that starts before they ever go inside."
Clearly Contrtol4 sees big potential here, with the Chime acting as a bridge from the entry level DIY automation world into the pro arena for many customers who want a better performance than can be offered by the stand-alone products, which there does seem to be a decent demand for.
The Chime Video Doorbell has an MSRP of £375 or €435 and is available now. Chime comes in four models; Black, PoE – C4-VDB-E-BL; Black, WiFi – C4-VDB-W-BL; Satin Nickel, PoE – C4-VDB-E-SN and Satin Nickel, WiFi – C4-VDB-W-SN.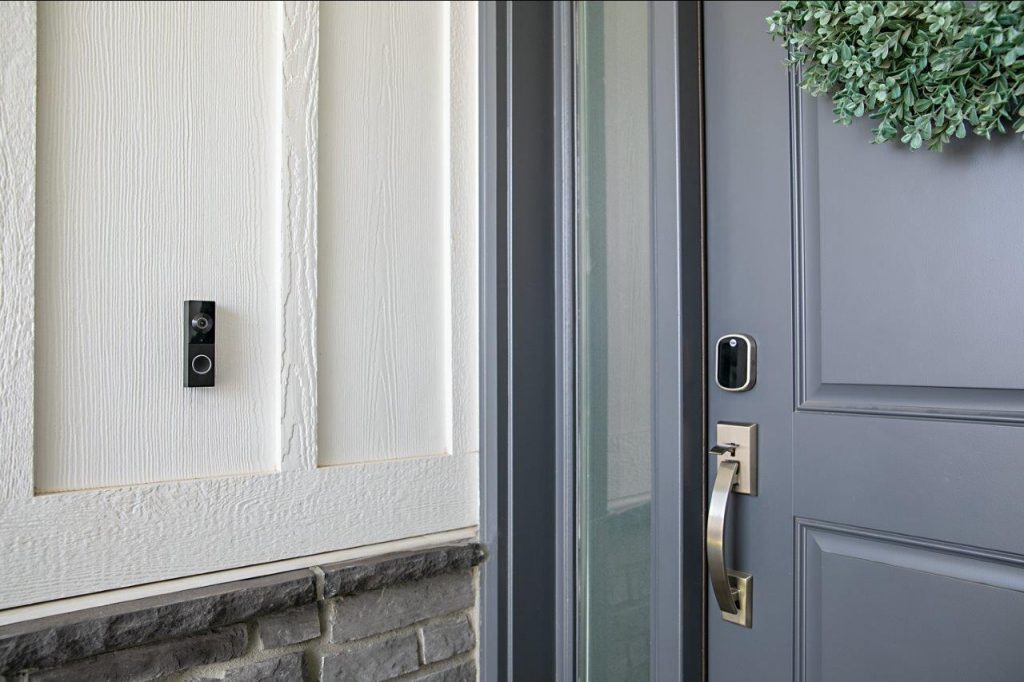 Other new products
John Heyman, explains, "For our product platforms, we have several priorities that will help you: we want our products to provide a level of integration that makes your job much easier and increases the reliability of a system. We can assure this with our own products and, with an ongoing commitment to openness, with others willing to integrate. We have shown how integral this is for our industry, and we will continue to solve real pain points for you and your customers."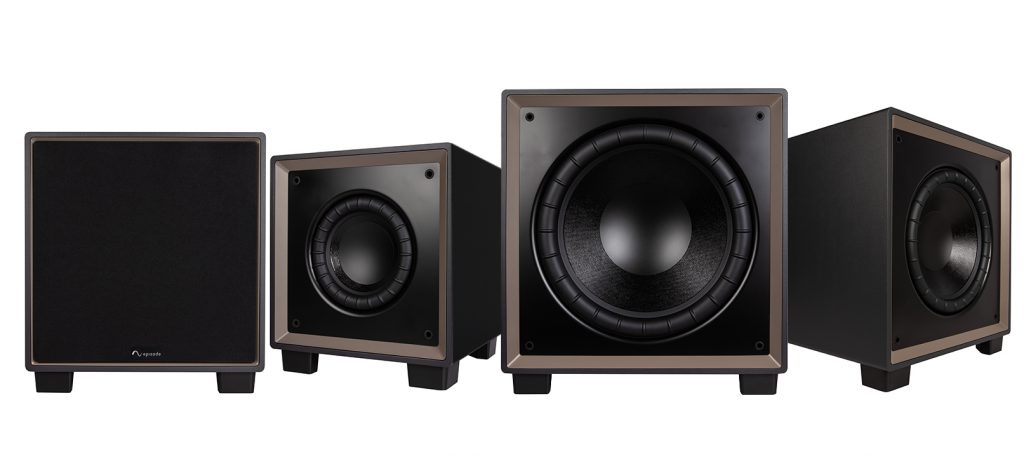 Episode MEGA Subwoofers
These offer a family of compact, high-impact in-room subwoofers that deliver powerful bass without disturbing a room's aesthetic. These cinema-grade subs offer a contemporary design, deep, discreet bass, and are loaded with the latest features including wired and wireless line inputs, IP control and a companion app that gives users and dealers the ability to adjust the EQ and volume settings. The company says Episode MEGA subs include sealed enclosures for controlled, clean bass in single and dual 8in, 10in, 12in and 15in (single only) driver configurations with up to 1000W of power.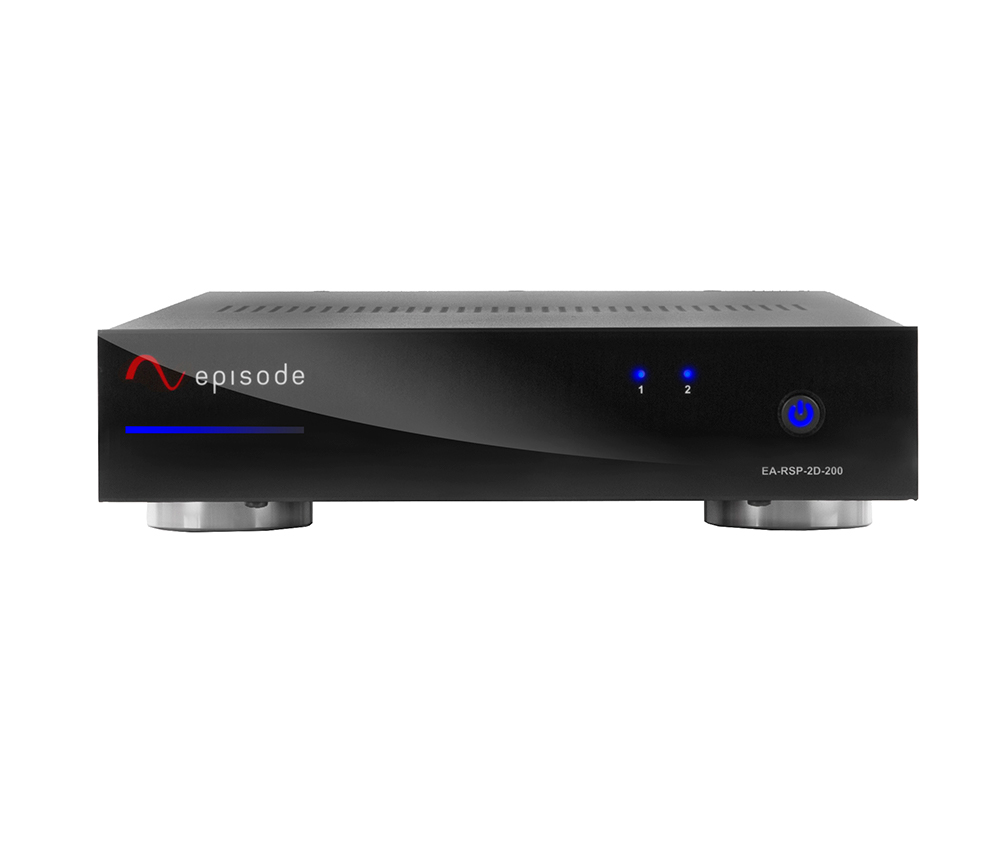 Episode Response Series Amplifiers
A company first, SnapAV unveiled all-new Episode Response Series DSP Amplifiers – the brand's first IP-controlled matrix amplifiers with full DSP capabilities and preloaded presets for Signature speakers. The new amplifiers take deliver a matrix switching DSP amp capable of audio in up to eight rooms. They are IP-controlled for fast, two-way setup and control with Control4 and other automation systems, and OvrC-compatible for fast remote software updates and troubleshooting. Now dealers can offer their customers a full Episode multiroom audio solution, from audio switching and amplification to speakers and subwoofers.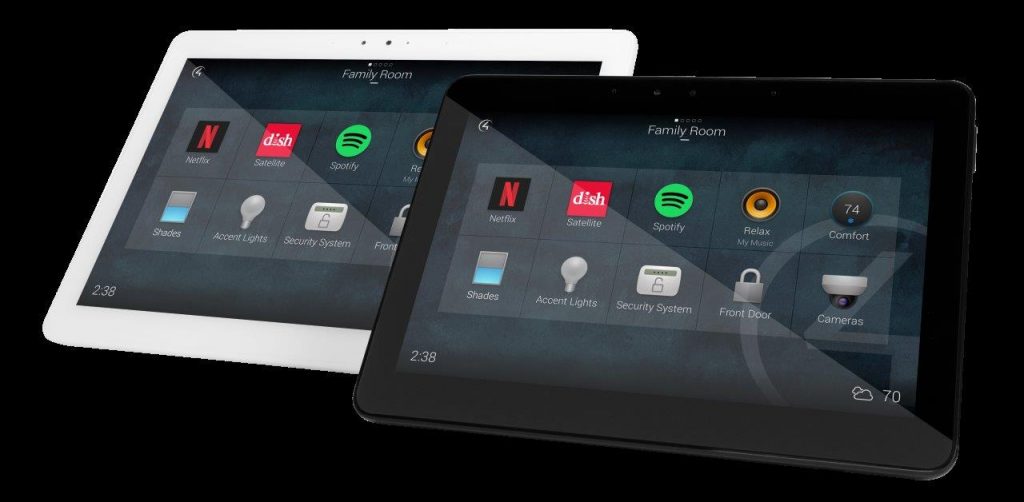 Control4 T4 Touchscreens
Dubbed 'the best touchscreens they've ever built', SnapAV announced a brand-new family of Control4 T4 In-wall and tabletop touchscreens. Shipping in November, the new family of touchscreens feature brighter, higher resolution screens that automatically adjust to ambient light levels, a faster processor, and upgraded microphone array and speakers.
These new touchscreens are the ideal interface for the new Chime Video Doorbell. What's more, dealers can enjoy fast and precise installation with high-strength magnets that snap the screens into place on the base on in the wall. Eight models of the new touchscreens are available in white or black, 10in and 8in and in-wall or tabletop versions.
Control4 Wireless Lighting
Earlier this year, SnapAV introduced Control4 Essential Wireless Lighting to enable dealers to incorporate smart lighting into many more projects. Now, SnapAV has unveiled new wireless lighting models to expand the experience.
The Control4 Wireless Receptacle Outlet Switch is designed to provide an elegant, nearly invisible way to include lamps and other plug-in devices into Control4 systems. It includes one always-on outlet, and one switched outlet for on/off control of virtually every 120V lighting load and other plug-in devices. Available in nine stylish colours and finishes, built-in Zigbee allows control through Control4 interfaces, lighting scenes and programmed events.
Also new, the Control4 Wireless Outdoor Plug-In Outlet Switch is a weather-proof, plug-in switch that provides on/off control of 120V loads such as fountains, pumps and outdoor lighting. Because it plugs into a standard 120V outlet, it can be easily installed without an electrician.
Pakedge Now Available on SnapAV.com
Expanding opportunity for dealers, SnapAV has added Pakedge MS Series Ethernet switches to the SnapAV.com eComm site. The move enables SnapAV dealers to use the new OvrC-enabled Pakedge switches that are engineered for large, sophisticated jobs. Together, Araknis and Pakedge offer a combined portfolio of switches ranging from 5-port unmanaged options to a 44-port, Layer 3 managed switch with 10Gbps uplink ports. With this full line of switches, dealers can build small residential MoIP systems or multi-switch solutions to support even the largest commercial jobs.
Control4 OS 3 Release 3.2
Building on the success of the introduction of OS 3, SnapAV also unveiled software update 3.2 with dozens of enhancements and support for new devices including the Control4 Chime Video Doorbell. New features include a 'History' view that allows users to see what happened in their home throughout the day—who came to the door, when were the doors unlocked, when was the security system armed, and more.
Release 3.2 also includes an update to the SR260 Remote to now feature a visual volume level indicator. And, the Intercom Anywhere app is now part of the Control4 OS 3 mobile apps for Android and iOS smartphones. Release 3.2 also adds a new AddDriver API enabling driver developers to automatically add and configure supporting drivers, simplifying integration of third-party devices and helping dealers by reducing complexity and saving time during installations.
PCNA Certification
SnapAV also unveiled the newly rebranded PCNA (Professional Certified Network Administrator) Certification – created as an engaging, affordable certification in networking that has been expanded to accommodate Araknis. The refreshed program now comes with new hardware and is now available in two tracks: a Pakedge PCNA or Araknis PCNA track. The curriculum has also been updated to include more in-depth training. Available now to all SnapAV and Control4 dealers, pros can take the courses at their own pace in the comfort of their homes, with all networking equipment delivered to them.