Iconic British audio brand ARCAM invites listeners to 'Be The Centre Of The Music' with a new look and feel to lead its product development and industrial design into the future while advancing innovation and expanding to new customer opportunities.
HARMAN Luxury Audio Group introduces new branding for ARCAM that is created to lead its product development and industrial design into the future with three key tenants: amazing sound, British heritage and luxury within reach. The branding was revealed to customers and the media at an event at The Vinyl Factory in London for the launch of the ARCAM Radia Series, a new family of luxury audio products, including the ARCAM A5/A15/A25 Integrated Amplifiers, the ARCAM CD5 CD Player and the ARCAM ST5 High-Resolution Streamer.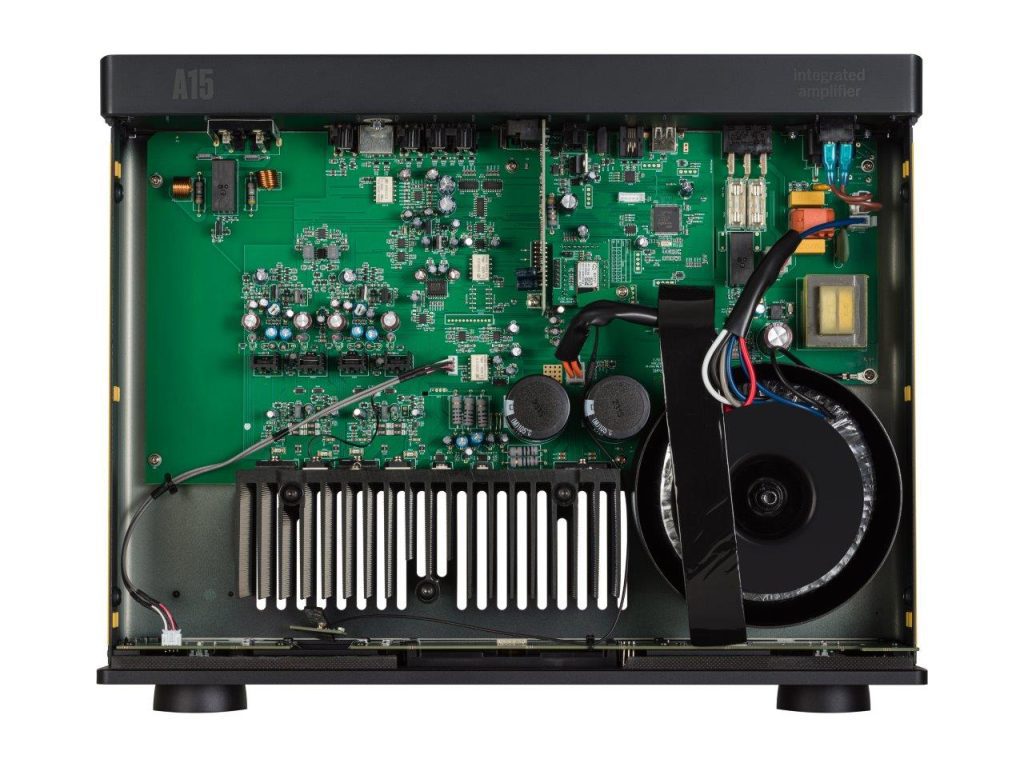 As a storied British audio brand founded in Cambridge, UK, in 1976, ARCAM says it will continue developing for high-end audio aficionados and music creators with a discerning sense of quality. However, the industrial design aesthetic was created to also appeal to a new and younger segment of customers with a more affordable, sleek and attractive design without compromising on advances in audio innovation for future products, explains the maker.
"There is a third core customer where we see an opportunity, and that's younger audio enthusiasts who are ready to elevate their sound systems by making investments in high-end systems but are more budget conscience, or as we say, luxury within reach," says Tim Giblin, Director of Global Marketing, HARMAN Portfolio Brands. "With an aspirational call to 'Be The Centre Of The Music', we are having our customers identify with a brand that is forward thinking not only in styling, but in the sound innovation that has made ARCAM a top brand in luxury audio for nearly fifty years."
The main design feature for the ARCAM rebranding is the introduction of Radia Yellow, chosen for its contemporary look, its differentiation in the audio industry and its universal appeal, says the company. ARCAM incorporates Radia Yellow throughout the five new Radia Series products.
"Radia Yellow was chosen and so named for ARCAM because it speaks to everyone, everywhere," comments Jason Gokavi, Principal Designer at Huemen, HARMAN International's in-house design firm, who worked with the HARMAN Luxury Audio product development team in the industrial design of the Radia products. "Music is energy, and we wanted to hint at that energy by infusing the brand with a vibrant yellow that will be used throughout the product design and marketing assets going forward."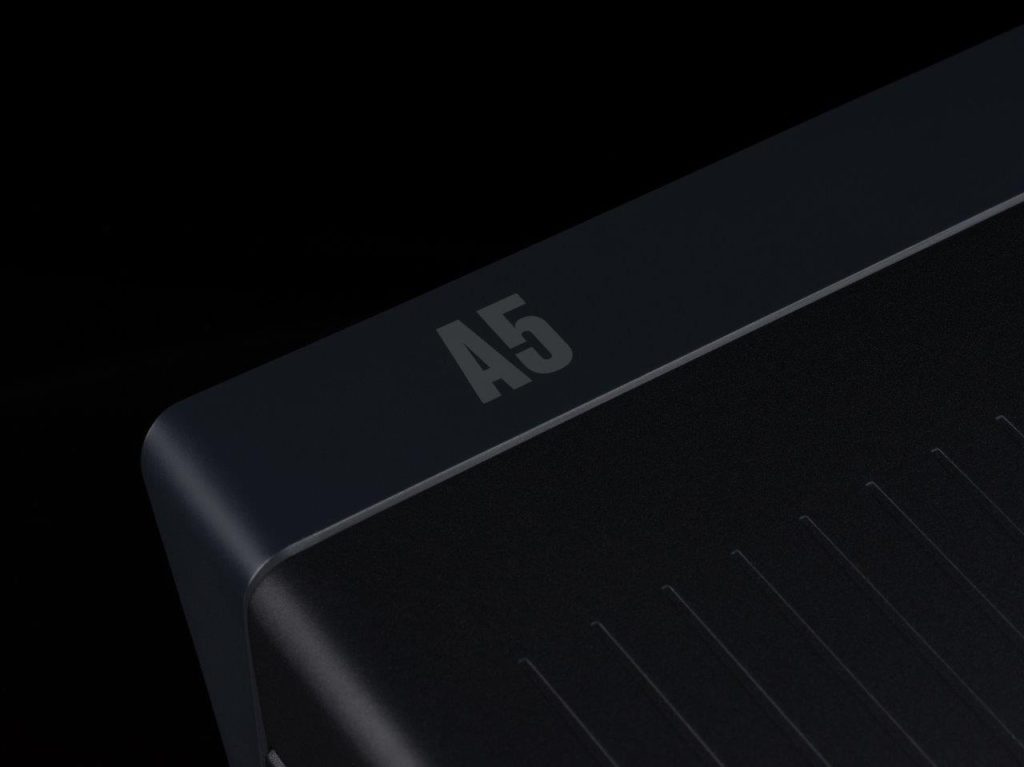 The rebranding and product design doesn't stop at the use of colour. Made to be displayed out in the open and blend into a listening environment, there are also subtle design features created to be discovered and to enhance the performance of the products. Jason explains, "While we wanted to retain a familiarity with how the product looks from afar, the magic is in discovering design details as you get closer to it, especially elements that are a nod to the rich British heritage of ARCAM."
New product line-up
The ARCAM Radia Series of audio products consists of the ARCAM A5, A15 and A25 integrated amplifiers, the ARCAM CD5 CD player, and the ARCAM ST5 high-resolution streamer.
With an initial offering comprising Class AB and G integrated amplifiers and a matching streamer and CD player, the new product family — meticulously crafted with a unique combination of bold aesthetics and state-of-the-art audio technology — sets new standards for design and sound quality, claims the maker.
The Radia Series is the first family of ARCAM products designed under the brand's new industrial design and marketing refresh that will inform how ARCAM products come to market in the future.
"When we set out to create the Radia Series, there were a number of technical innovations that we wanted to put into the product, and we ultimately settled on a design that we think is one of the best sounding amplifiers we have ever created," says Jim Garrett, Senior Director, Product Strategy and Planning, HARMAN Luxury Audio. "In addition to a sleek new design that will define ARCAM's image for years to come, with the Radia family, we've renewed our focus on intimate performance and embraced the very latest audio technologies. For today's audio enthusiasts, especially younger ones looking to get into a luxury audio system at a reasonable cost, the resulting solutions surpass not only our past offerings but any product that's come before."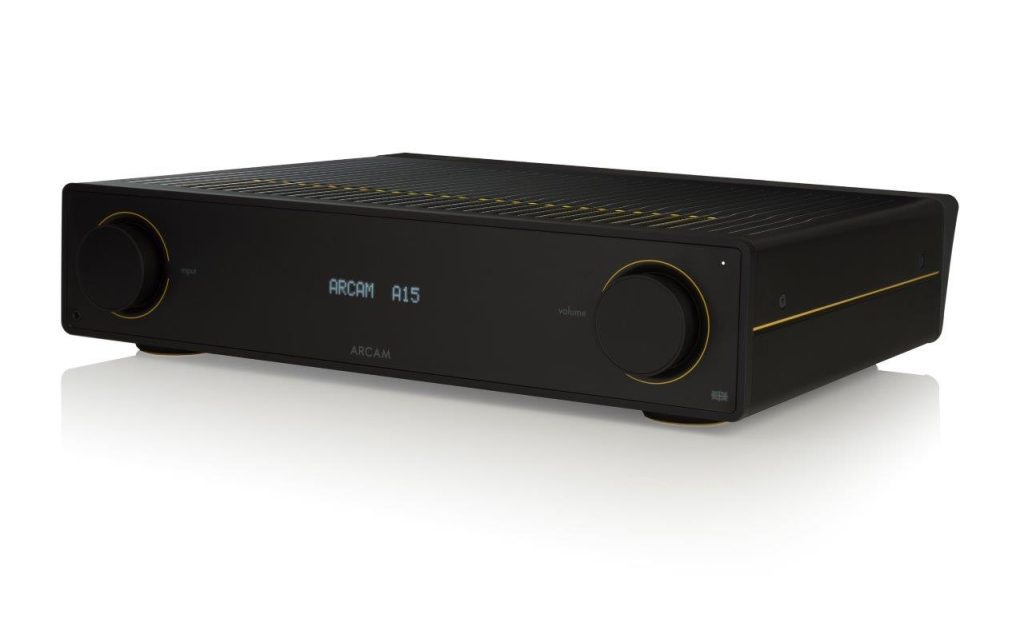 Radia family products have been created to offer a subtle symmetrical design that compliments their aluminium shells. They are adorned with seamless front fascias, redesigned knobs and gentle lighting effects, created to offer a sense of power and finesse. The products showcase a smooth, matte black surface cut through with the new signature Radia yellow highlights. On the top, ventilation cut-outs are hidden within a pattern of dynamic lines, ensuring a flawless aesthetic. The rear sports a connector cowl, reminiscent of ornate rear diffusers found in performance cars, that hides connector housings from view. And, to ensure optimal user interaction, the redesigned knobs are elegantly curved, finished in satin black, and textured to mask fingerprints.
ARCAM equips the new Radia amplifiers with Bluetooth aptX Adaptive receivers, internal antennas, digital inputs, and ARCAM's signature MM phono stage. The 2x50W A5 and 2x100W A15 Class AB amplifiers include new digital circuitry based on the ESS ES9018 DAC. The 2x100W A25 steps up to a Class G amplifier and the ESS ES9280AQ DAC, in addition to USB-C inputs, LED illuminated highlights, and a seamless OLED display on the front panel.
Sporting an internal Wi-Fi antenna, the ST5 music streamer supports an impressive list of music services, including Amazon Music Unlimited, Qobuz, Internet radio, podcasts, Tidal Connect and Spotify Connect. In addition, the streamer offers support for MQA, Google Chromecast, Apple Airplay2, and Roon. The CD5 CD player offers CD, CD-R, and CD-RW playback; playback from USB mass storage; and support for FLAC, WAV, and MP3 formats. Both the ST5 and CD5 feature an ESS ES9018 DAC and boast 24-bit/192-kHz resolution.