With EI Live! 2022 due to take place in September, exhibitors are already beginning to tell organisers what visitors can look out for. Register here.
Headline sponsors for this year, Aico will be exhibiting at EI Live, showcasing the latest innovations and technology in home life safety. The knowledgeable team on stand 99 will enable installers to learn more about the Ei1000G Gateway, HomeLINK Environmental Sensors, Dashboard and Resident App, with live demonstrations for delegates visiting the stand. Be sure to check them out!
The Starscape stand will be showcasing the stunning fibre optic Infinity star ceiling system. Now in its tenth year with over 1000 ceilings installed worldwide, the Infinity system is a market leading, and visually stunning addition to any home cinema setting. There will be a sample Infinity array within the stand, demonstrating the simplicity and ease of installation. Starscape is primarily a trade distributor to installers focusing on the home cinema sector. The company works with dozens of established and experienced installers throughout the UK. See it all on Stand 82a.    
EI Live! is a huge show for Faradite, and the company will be showing a number of new products that have been launched since the last time that this UK-based maker was at the Farnborough Exhibition Centre.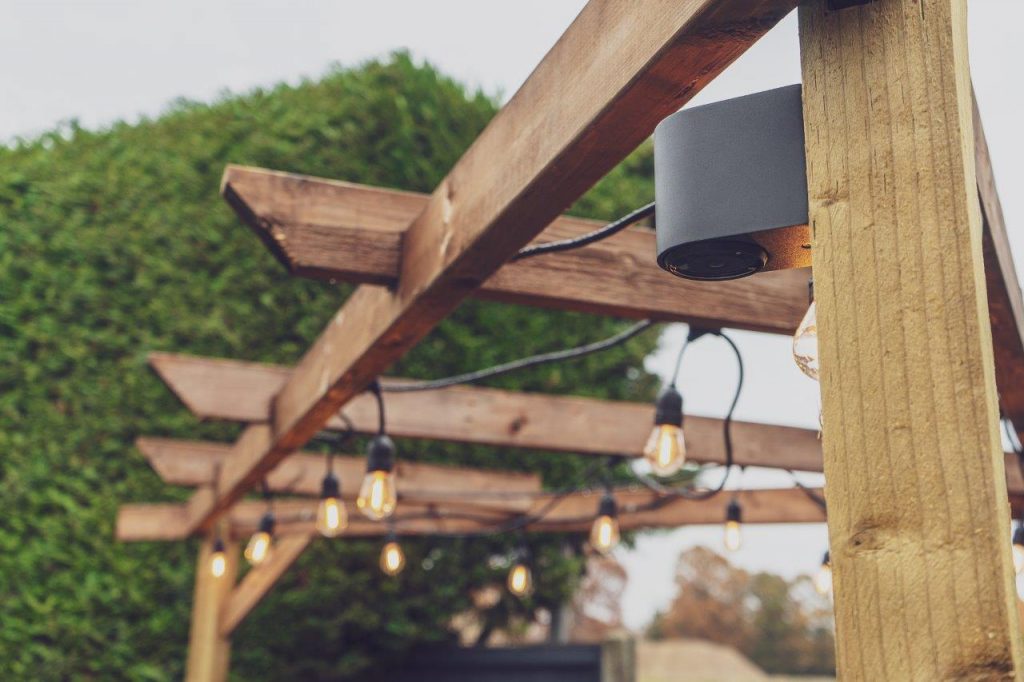 Notably, the Sensor Wall Mount accessory is a beautiful, solid aluminium wall mounting accessory for the Motion Sensor 360 – IP67- which allows integrators to elegantly mount Faradite sensors on the wall. It really is ideal for gardens when mounted on walls, garden structures, outhouses, fencing, and anywhere else that robust, discreet motion sensing is required. These units will be on display so installers can see how beautiful and rugged they are.
Faradite will also be showcasing a brand-new sensor which will be launched in the coming weeks. The company can't say too much at this point, but it is safe to say this new sensor will provide installers with one of the most discreet custom install solutions the market has ever seen. Stay tuned to Faradite's social media channels to find out the latest news when the new sensor is announced. The Faradite team will be on hand to answer questions and introduce the new products to visitors on Stand 25.
For EI Live! 2022, Custom AV Distribution (CAVD) are very much looking forward to exhibiting and meeting many familiar, and new faces at Farnborough. This year, the distributor will be sporting its largest ever stand with a focus on design and services.
The team will be displaying products from partners, Ineva Design. Come and experience luxury custom cinema seating which is hand-built in Holland and comes with a delivery and installation service that's second to none, says the company.
Also on display will be an array of multi-room acoustic solutions by Mikodam. A selection of highly desirable 3D panels that can elevate not only the appearance of any room but the audio experience too. Mikodam's sales support and rendering services make it easy to specify panel combinations for any room in the house.
Jamie Pullen, Wayne Hyde, and Nadine Dolente look forward to welcoming you to Stand 112 and discussing how they can support you on all of your residential AV projects.
Registration is open now, so visit the site and take a forward step for your business in 2022!