Sound Sense is an award-winning CEDIA, HAA, ISF and THX certified technology integrator that specialises in custom design of high-end home cinema and automation solutions.
Established in Ahmedabad, GJ India in 2007, Sound Sense continues to service its' customers with strong code of ethics and commitment to excellence. Recent accolades include a CEDIA Award and nomination in 2020, CEDIA Global Awards in 2019 and 2018 as well as a CTA 2019 Mark of Excellence Award for various home cinema projects.
As for this particular project, the Sound Sense team knew The Dark Night project in Anand was one that would test its creative skills when a local business owner called about his needs. The high-end electronics and home appliances showroom owner wanted a unique, discrete, world-class home cinema set-up with a large screen and a seating capacity for seven people. The cinema set-up would require audio and video calibration and one-touch control.
The cinema space, intended to provide a welcome break from work time, is conveniently located adjacent to the store showroom and office. The existing room structure needed updates to make it a viable home cinema space. Audio isolation was a top priority while still providing an outstanding cinema experience.
"We faced a few challenges with the room design," says Ankur Bhatt, Founder & Director of Sound Sense. "Our first obstacle was the structural planning. The entry to the cinema set-up was from the rear, center of the room. The placement of the steps leading to the room needed to be worked out as the steps immediately followed the door opening.  We selected curved steps to allow for enough space between the doors and the step landing.
"Our next challenge was noise isolation. The home cinema room, located on the first floor of the client's showroom, was adjacent to the client's office space and was on the floor above the showroom's demo floor. We carried out floor isolation to restrict all sound emanating from the home cinema. Additionally, we used door seals and automatic specialized drop-down door seals."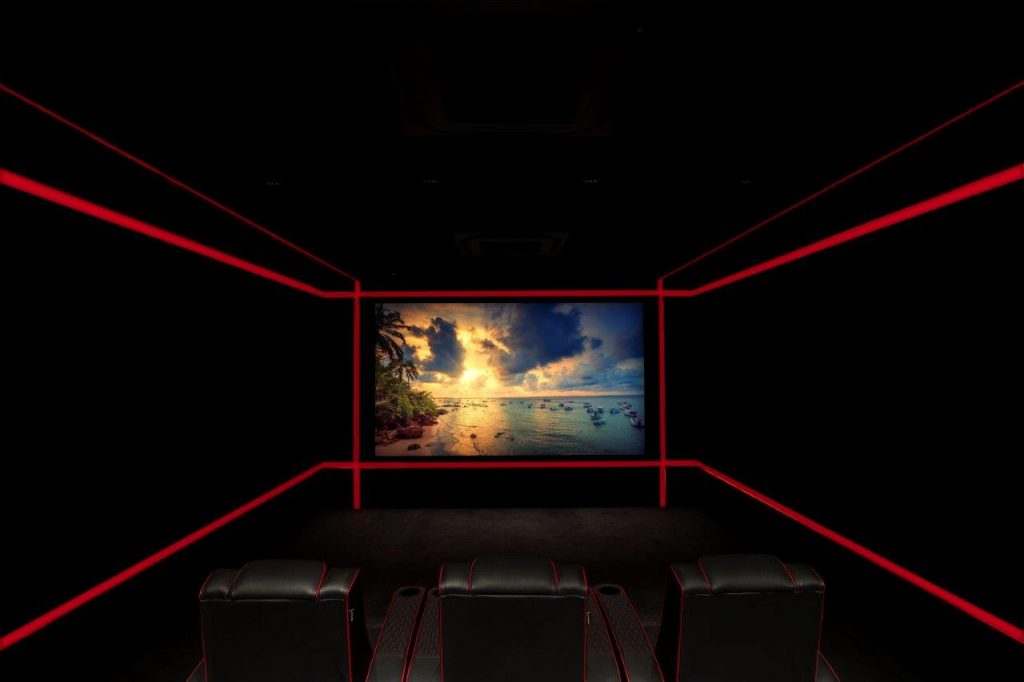 Audio control
The in-wall loudspeakers also played a role in abating noise. Phase Technology's CI Custom Install 3-way in-wall speakers were selected for the high-end cinema audio for their high-quality sound and noise isolating properties. The patented CI 120 and CI 130 use a hybrid in-wall enclosure design that lowers the transmission of sound into an adjacent room while keeping the bass output at levels close to an infinite baffle design. With this design, a speaker with the same size rear enclosure will have bass output that extends up to one octave lower than a comparable speaker.
"The goal for this installation was to offer the client the best cinematic experience and to project the director's intent in every way possible," adds Ankur. "We attended an HAA training course in Mumbai, India approximately four years ago, where MSE Audio's Phase Technology speakers were being used for audio calibration. That's when we became hooked on the brand and have been using various Phase Technology speakers in our demo rooms and client installations ever since."
Ankur explains, "We tend to stick to the Custom Install line of Phase Tech, including the CI-130, CI-70X, CI-7.3X and the Power FL-12 subwoofer. These speakers are helpful in discrete installations. Their on-axis and off-axis response is unique and enhances the overall experience of the set-up. And, because of the technology used in these in-wall and in-ceiling speakers, they produce a more controlled sound that helps with noise isolation."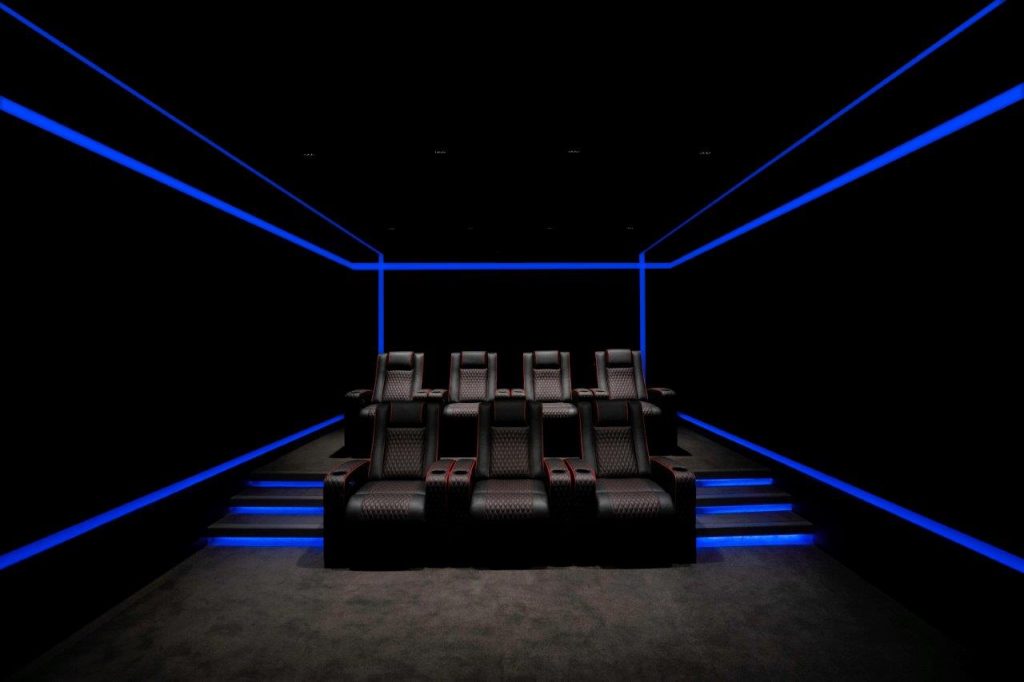 Other features
The Dark Night also includes a Crestron DALI digital addressable lighting interface lighting system. The Sound Sense team used the DALI system to outline the theatre walls to create low-level lighting for a striking view of the darkened room.
Ankur concludes, "Our client was quite pleased with the theater. High-quality, reliable product solutions are the topmost priority of every AV integrator. The Phase Tech speakers used in this installation offer superlative sound and resonance recognizable by even the untrained ear. With our experience using Phase Tech speakers over the past few years, we can vouch for their consistency and reliability in terms of quality output and technical performance over time."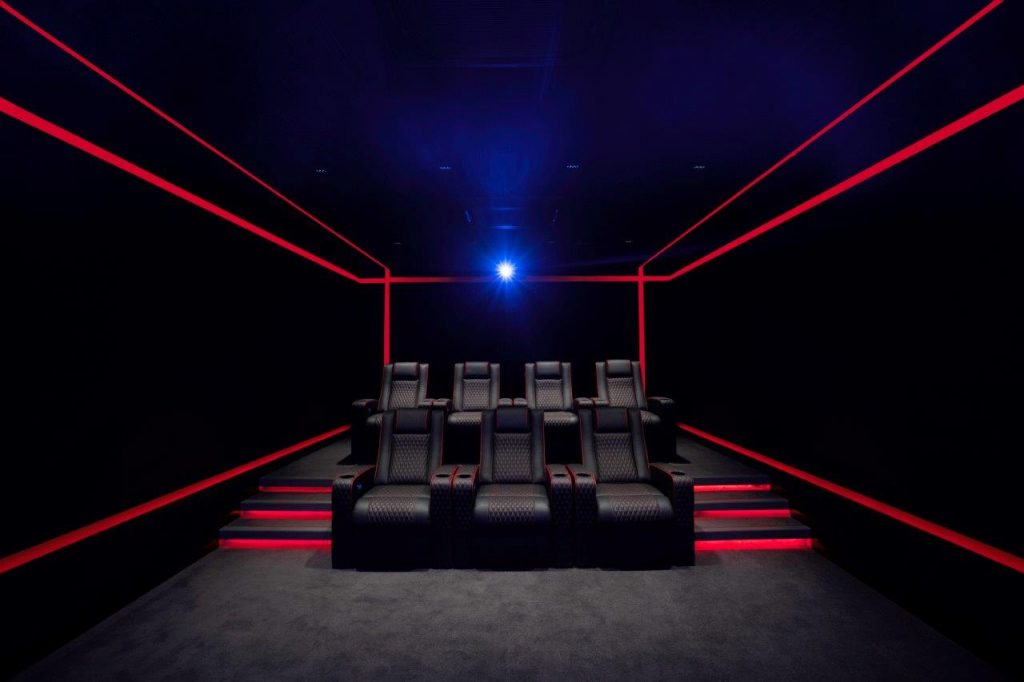 Essential kit list
3 – Phase Tech CI 130 LCR speakers
4 – Phase Tech CI 70X surround speakers
4 – Phase Tech CI 7.3X Atmos speakers
2 – Phase Tech Power FL12 subwoofers
Marantz AV 7704 processor
Marantz MM 8077 7-channel power amplifier
Marantz MM 7055 5-channel power amplifier
Sony BDP s1500 Blu Ray player
Apple iPad Mini for operating automation
iPort Launchport charging wall station for iPad
Milan Acoustic transparent fixed-frame screen
JVC UH1 200 Im projector
Grandview projector stand
Legrand Valrack for devices
Ubiquiti UAP AC access point
D-Link GO-SW-5G 5-port internet switch
Nvidia Shield tablet computer
Crestron CP3 automation processor
Crestron DIN DALI 2 lighting module
Crestron PW60 DIN DALI power supply
Tata Sky HD satellite TV