Smart home and home cinema experts New Wave AV got involved in this attractive looking space where an existing client got in contact to say they wanted to convert their under used pool into an entertaining area incorporating a gym, bar and sauna.
Angus Murray from New Wave AV, explains, "As the client was a long-term existing customer it wasn't hard to win the project, however the client had a sensible budget and wanted to ensure there was value for money.
"The proposal went through two revisions to ensure that the performance to cost worked for them. Audio performance within the bar was particularly important so a 2.1 solution was specified including Triad Silver in-ceiling speakers and the Artison in-wall subwoofer.
"We worked closely with the interior designer which meant the project went through with very little issue. We produced detailed positional drawings and cable schedules for the electrician to follow. All work from 2nd fix onwards was then done by ourselves. The client had a party as a deadline, so we all had a date to work to!"
Angus adds, "The original brief was for a multi zone audio system, LED linear lighting (both warm white & RGBW) and lighting control.  The client added a TV mid-way through the project, but luckily before 1st fix was completed!  The only other addition was for a local audio input so that a DJ could set up if required."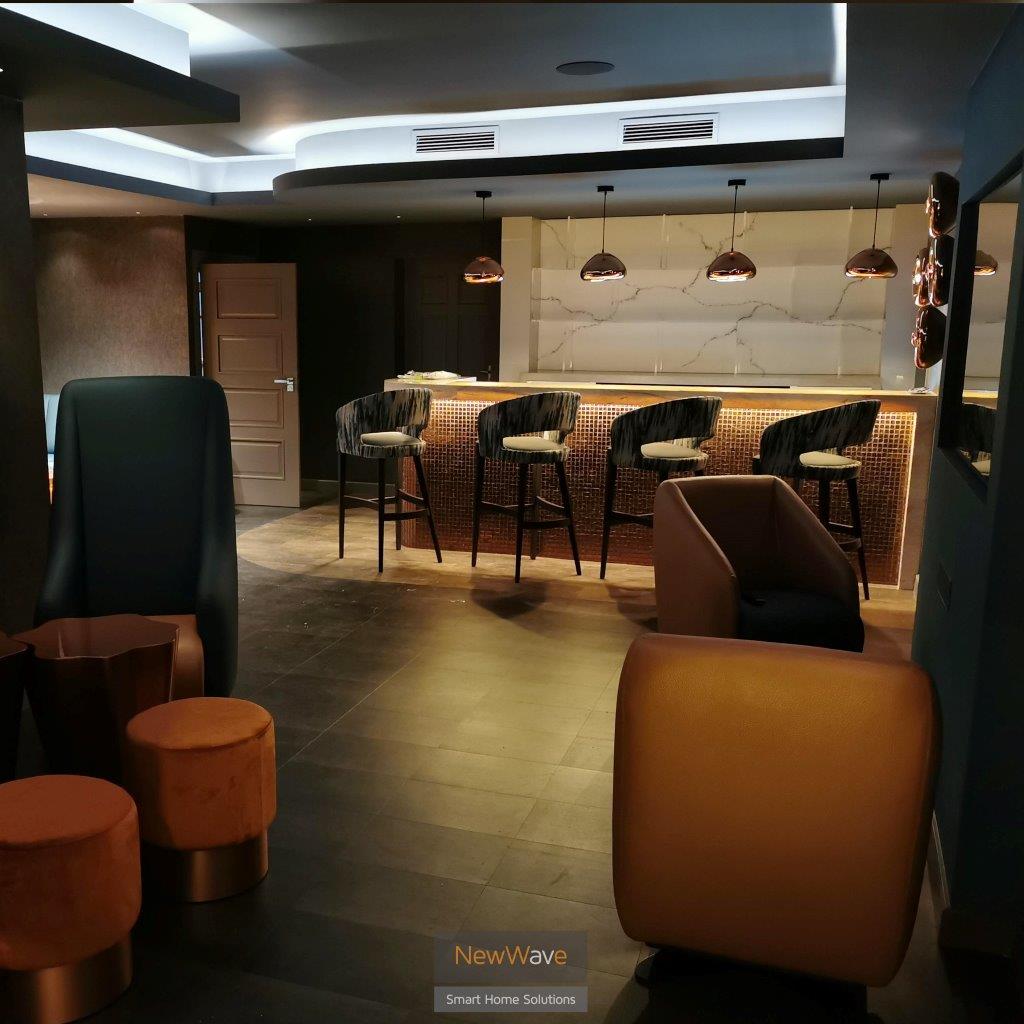 The customer also wanted to automate and control the space so Control4 was chosen for the lighting control as the client has the platforms already within the rest of the property and liked the ease of use of the app.
Angus also explains, "The Triad in-ceiling speakers were chosen after the client came to our Experience Centre to audition them. Due to the focus on the bar area for entertaining, a discrete in-wall subwoofer was specified. 
"The Control4 Triad 2.1 amplifier also meant that this area could be part of the multi-room solution installed in the main house. All the speakers were carefully colour matched to ensure they were as discrete as possible."
The team were particular pleased with how the lighting turned out as the amount of RGBW lighting allowed for some dramatic lighting scenes to be created.
By using the Engineering Solutions DMX Engine New Wave created some 'active' lighting scenes that really bring a party atmosphere to the space.
However, the absolute favourite of the team and the client is the performance delivered by the 2.1 audio system and the lighting combined, which really takes the space to a different level.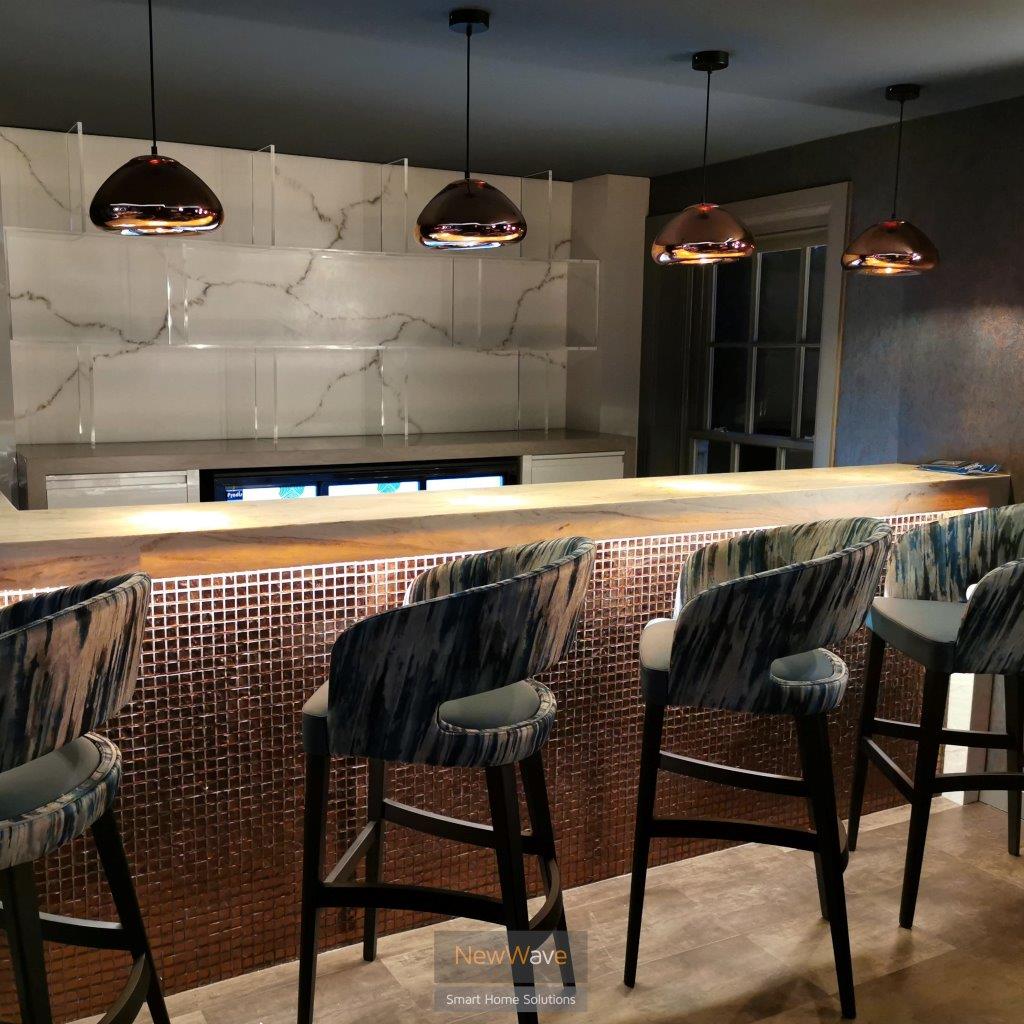 Triad 4 Zone Amplifier (connected to existing client Control4 Audio Matrix)
Triad One 2.1 Amplifier
Triad In-Ceiling Silver Speakers
Sonance Extreme Series Single Stereo Speaker (for inside the Sauna)
Control4 Wireless Lighting
Engineering Solutions DMX Engine