When Control4 Diamond and Certified Showroom dealer, IndigoZest, was looking to enhance its remote management service, OvrC by Control4 and SnapAV—a new support platform that allows integrators to remotely manage, configure and troubleshoot devices on the network—stood out as the best solution. With faster installation, monitoring and support, and no subscription fee, the company felt OvrC would provide peace of mind and added benefits for installer and customer alike.
An effective remote management service of course can sustain positive, long-term client relationships and generate recurring monthly revenues for integrators. Whilst a certain amount of remote monitoring can be achieved over a VPN connection to customers' houses using existing services, they can become unmanageable and expensive, especially with multiple sites to monitor. IndigoZest argues that they also unlikely to provide enough insight into what is going on in the system.
Before offering remote management as a service, Nicolai Landschultz, Managing Director of IndigoZest, was unsure about the merits of charging customers for something that should 'just work'. After giving it some thought, he realised that it is a chargeable service and it is necessary. Remote monitoring provides the customer with a level of service that means that they don't have to worry about being without the internet for a day or not being able to watch TV when the Sky box is down – they aren't reliant on their installer having to find time to come out and fix the problem—it's handled remotely.
"When you go through that thinking, you realise that we actually do need to have a support agreement in place," says Nicolai. "But, you have to work out how to make that efficient and how to have a low enough cost that the customer is willing to pay for it, yet you can deliver the support for that cost. This is where a good remote management platform comes into play—it can give us the capability of seeing what is happening in a customer's property and provides us with the ability to manage multiple sites remotely."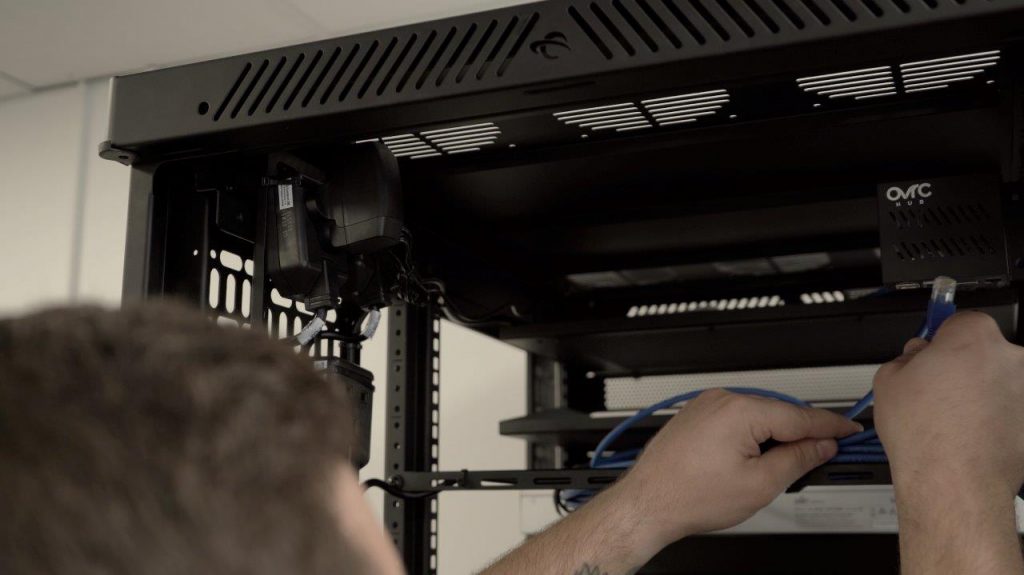 IndigoZest and OvrC
IndigoZest is a Control4 dealer, so the team became aware of OvrC when Control4 and SnapAV merged and were excited when it launched outside of North America, where it is proving to be a popular solution. According to the CE Pro 2020 Brand Analysis Special Report, OvrC is dominating the remote management market with 74% of the participants saying that they use the Control4/SnavAV product. OvrC currently has over 1.5 million devices registered at around 350,000 locations with 15,000+ dealers. A new job is being registered on OvrC every 6 minutes.
Earlier this year, IndigoZest decided to look at a new remote management offering. "We were on a legacy subscription with a service provider, which required us to buy the hardware and pay for an annual license fee for every site," continues Nicolai. "This recurring cost model is just not sustainable with multiple sites, and it's also an unnecessarily awkward conversation to have with the customer, if you decide to pass that cost on."
A key feature of OvrC is that there is no recurring software cost or signup fee. Dealers purchase and install an OvrC Pro Hub or an OvrC enabled network, such as Araknis and that is the only outlay. The cost of the hub for the dealer—which is less than £200—can be incorporated into customer service packages, resulting in no disruption to the client.
"Aside from the cost benefits, when Control4 merged with SnapAV, we knew that this would mean tighter integration with the Control4 and SnapAV products that we deploy to our customers," adds Nicolai. "I was also interested in OvrC as it was exciting to see what they were doing with the platform—it recently got its most significant update ever with faster navigation, a full featured mobile app and an expanded ecosystem; and where it is going—Control4 is working on expanding native OvrC integration with its entire product line, including Pakedge and Triad. OvrC is the remote management platform of the future for Control4 and SnapAV—it's the only RMM platform that the joint company will be offering moving forwards.
"We also liked the fact that in the locations where the team are deploying Araknis networking, it's built into the Araknis router already, so, in those cases, there's no extra hardware to put out onsite as well. The level of integration with third party products is increasing all the time, giving us integrators better and deeper insights into our projects to make remote upgrading, fault-finding and fixing so much easier."
IndigoZest currently has a very decent 70+ customers on the books for remote management. Following the decision to move over to OvrC, the team started migrating their customers to the new platform in July.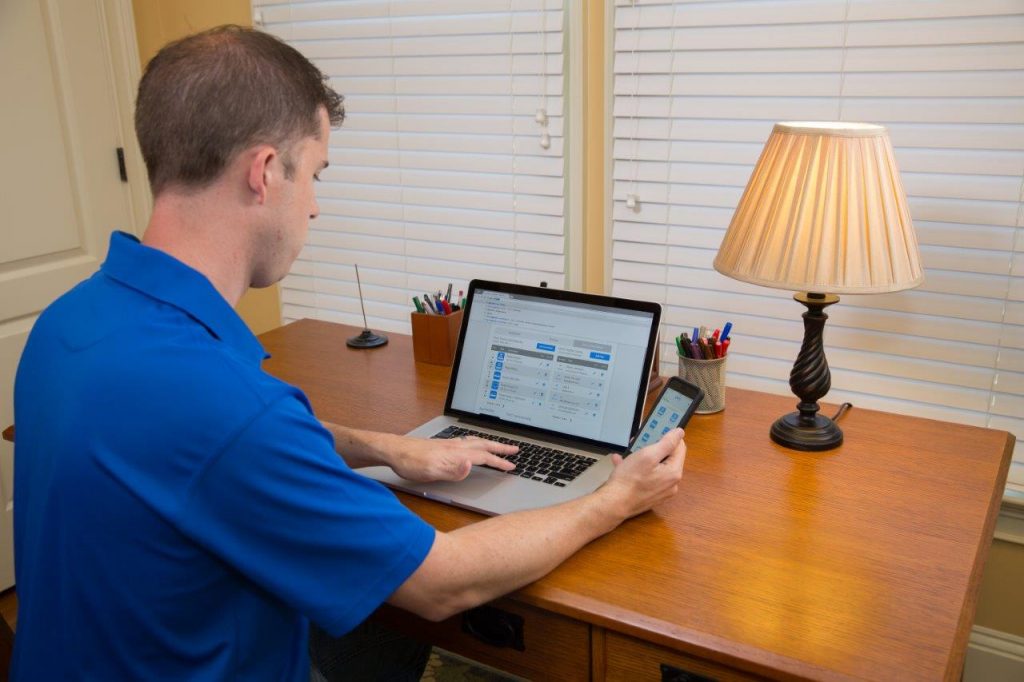 Making the Switch to OvrC
"Making the switch to OvrC is simple and takes a matter of minutes on site as part of a regular service visit or when upgrading other equipment on a job" comments Nicolai. "Another big benefit to us is that the person going to site can be anyone on the team—it doesn't have to be one of the more qualified engineers, as the swap is so simple."
Before visiting the customer, the integrator logs into their OvrC platform in the cloud and creates an account for the property and customer. When on site, they unbox the OvrC hardware, plug it in, wire it up and get on the network. Using the OvrC app, the team adds in the MAC address of the device and the service tag and that's it. OvrC is up and running and the integrator can leave site.
Alternatively, it can all be done remotely before visiting the property. The router can be unboxed and registered it with the MAC address and service tag in the OvrC platform in the office and then it simply is a case of plugging it in when on site and being able to leave immediately, as it will run a DCP that will pick up the IP address from the router.
Despite the disruption of COVID-19, IndigoZest has switched 50 of its 70+ sites over to OvrC since July. The final 20 odd sites are currently being scheduled in and will be completed shortly.
The Final Word
"Now, around 95% of the tickets that we get we are able to solve remotely," concludes Nicolai. "It's a no brainer to offer this service to customers as it saves you time and money on visiting sites for small issues that could be solved while you are in the office or another project. I believe that all integrators should be providing remote management and OvrC is the platform to use. Whether you are a small company or a large integration firm, OvrC allows you to provide a high standard of service and support to your customers, and at the end of the day, that's what we are all striving towards."