K.S.C.P has partnered with Control4 on a project set to redefine luxury living in Kuwait. The residential towers, Hessah Towers and Byout Hessah are landmark developments located in the Hessah District. Each distinguished development comprises a mixture of two-to-three-bedroom apartments, townhouses, duplexes and penthouses, all integrated and operated using the Control4 home automation platform.
Hessah Towers soars 40-floors high across a land area of 5,500m2 and a total built-up area of approximately 70,000m2. Byout Hessah comprises 40 luxury four-bedroom townhouses and two 12-floor residential building with 104 upscale two-bedroom apartments, which include seven penthouses. Both buildings are strategically located in Kuwait City by the Gulf Road.
The Control4 solution will be installed in the towers to offer residents an elevated standard of comfort, convenience and control. The Control4 Smart Home operating system (OS3) will connect with different technologies, such as, lighting, audio, TV, shading and security alongside residents' favourite brands and devices. This empowers each resident to have complete control over the technology in their home via one Control4 interface, available on touchscreens or via the mobile app.
Mazen Issam Hawwa, URC Vice Chairman and Group Chief Executive Officer, says, "Today, the 'automation first' era is gaining ground and maturing expeditiously. The smart technologies and systems are utilised to not only add intelligence to the home, but also provide novel services that impact nearly every part of our lives, resulting in a great improvement in user experience."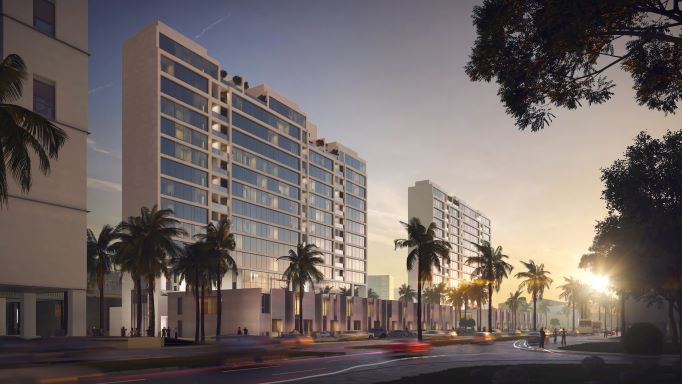 The Control4 OS3 platform allows residents to choreograph scenes, whereby at the touch of a button or as per a set scheduled time, a desired mood is automatically achieved. Residents can mobilise motorised window blinds, revealing or concealing floor-to-ceiling views of the Arabian Gulf and Kuwait City, adjust the temperature, and dim or brighten lighting.
In addition, residents have the peace of mind knowing that they are always connected to their home, even when miles away. The Control4 app allows them to lock and unlock doors, check on security footage, and fully manage everything happening in and around their home – whether they're in the apartment itself, at the buildings' health clubs, in the office, or on vacation across the world.
"The Hessah Towers are shining example of how Control4 integration can enhance a building and the lifestyle of its occupants. We are delighted to be a part of this impressive, high-end development and look forward to seeing Control4 being enjoyed by its residents," comments Mark Reynolds, Vice President and General Manager at Snap One. "With Control4, every space can be customised at the touch of a button, offering a bespoke and modern approach to city living in Kuwait."
Managers of each development will use OvrC, the remote management and monitoring (RMM) software by Snap One, which is integrated within the Control4 platform. With OvrC, they can remotely manage, configure, and troubleshoot devices on the network – fixing issues or performing software updates – before residents have even noticed anything.
The residents of Hessah Towers and Byout Hessah will enjoy a fully automated lifestyle, bringing convenience, comfort, security, autonomy and enjoyment to these modern homes. Thanks to Control4 technology, as well as other solutions such as Fibre to the Home (FTTH), Hessah Towers and Byout Hessah are set to be the smartest IOT enabled buildings in the State of Kuwait.
Image credit: URC ( united real estate company)