Simon Schino, Pulse Cinemas Internal Senior Sales Manager, explains why Fortress Seating is the distributor's one and only choice when it comes to building world class cinemas.
As 'AV people' there can be a tendency to think about this aspect of a project and perhaps put slightly less emphasis on other areas of the room. This is to be avoided because one thing is for sure – your customer is going to care about the style and comfort they experience in the space at least as much as the performance, on many occasions, more.
However, this is not a problem, because working with Pulse Cinemas means you have the best home cinema seating brand in the world to call on. Fortress Seating creates high-quality bespoke seating in its own factory, the company can accommodate any bespoke requests, and Fortress even produces a special edition seat just for Pulse Cinemas, to keep the cost of delivering a truly class beating home cinema seat at a keen price.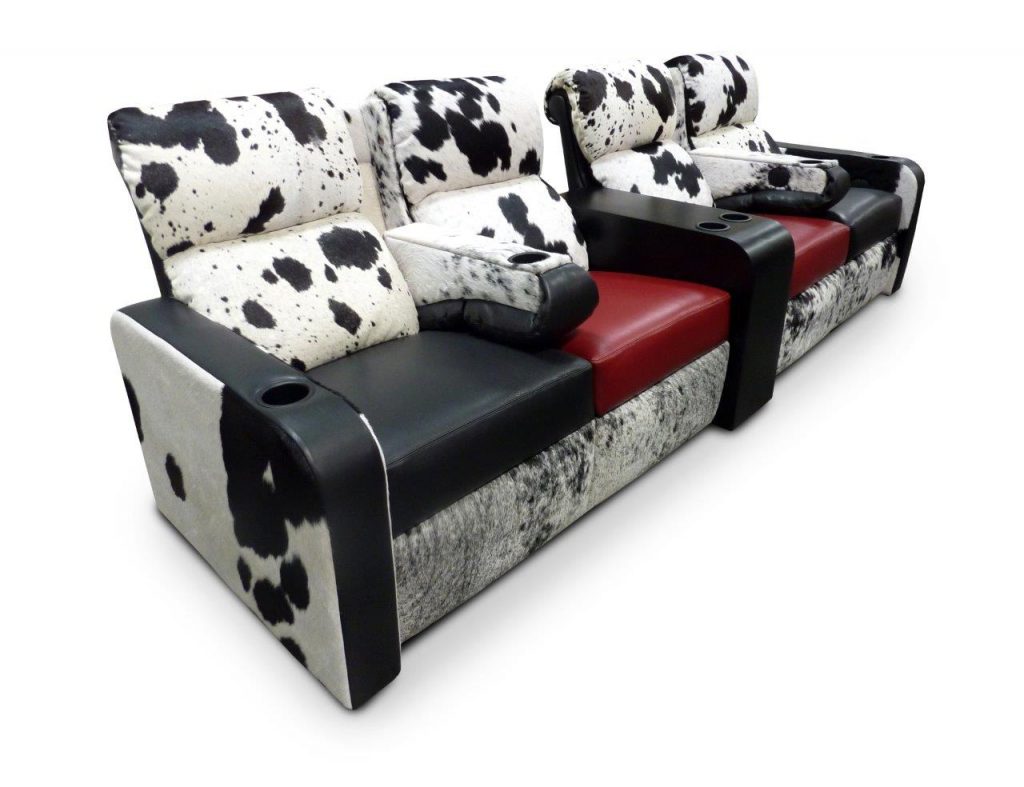 Located in its own premises in California, this family owned company was founded 80 years ago and still adheres to the same principles of highly skilled craftspeople building the seats from scratch that the company was founded on. Using high-quality materials such as alder hard woods, and nine ply Baltic birch, the frames are bolted seamlessly together for a strong foundation from which to deliver longevity and comfort.
Next, several layers of high-quality foam are used creating ergonomic and comfortable designs, and a wide range of leathers and fabric are available, which is all cut by hand to the exact design needed for each seat. Working this way with highly experienced staff means that, in particularly when working with leather, any natural imperfections in the material can be spotted and removed.
Building any other way just does not give you the level of control and the high-quality finish Fortress insists on delivering. When working with fabric, it takes real skill to make sure patterns repeat perfectly over the whole seat or groups of seats.
The level of competency here means than when creating bespoke designs, installers can have confidence that the seat will be of the highest quality and impress the client with the level of choice available to match their interior scheme. In the sewing room, the same level of skill is apparent, making sure this part of the process keeps the high level of quality and finish as the rest of the process.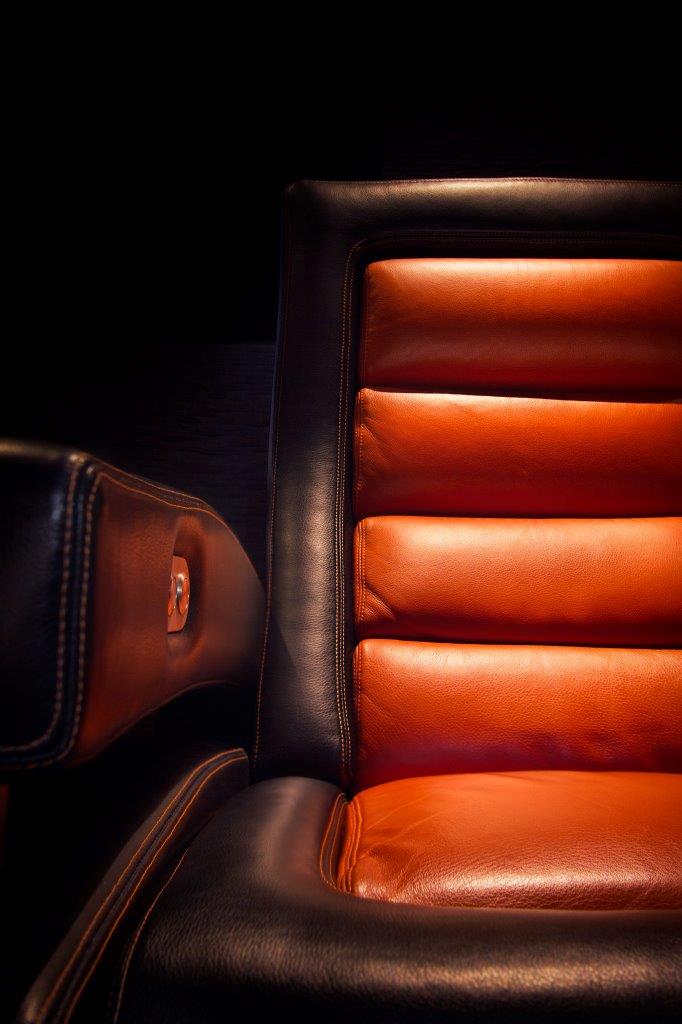 Seams are double stitched and sewn to upholstery tape for extra strength and at this point, even the type of thread used or type of stitch can be customised. Want French stitch or a contrasting thread to the material for aesthetic reasons? It's no problem. As the seats near completion, attention to detail goes up another level where the experienced staff check all the seam lines to make sure everything lines up perfectly and elements such as the nail heads are applied uniformly and with the correct spacing.
The right stuff
Having experienced eyes belonging to craftspeople who really care about what they are producing really makes the difference here – underlining the expertise available within Fortress that puts its creations on another level. One of the final stages is to add the mechanisms or accessories specified in the design and, naturally, all of these are thoroughly tested to ensure 100% compliance and quality.
Each department at each stage of manufacture is responsible for its own quality control; however, once an order is ready for shipping it goes through one final check of all the components for extra peace of mind. This stage also ensures that the products produced also match perfectly the sizes required for the cinema and any bespoke elements are in full compliance with the request.
One of the final stages to ensure ultimate customer satisfaction is – once an order is completed, staff take pictures of the seats that can be shown to the client prior to shipping.
This does not just add a level of reassurance, but underlines the care given to each order and confirms that the company is very serious about making sure it delivers exactly what the client asked for. Even the packaging that the seats are shipped in is of the highest standard, doubled walled, with re-enforced corners to prevent any mishap in transit.
Special Pulse Cinemas exclusive
The company's commitment to delivering for its partners and customers does not end there however. We are really proud that our relationship with Fortress Seating goes as far as them producing a special edition of their most popular design, the Matinee – just for us – that comes in at the impressive price point of £2.5K all in.
The seat delivers the comfort and durability Fortress is known for and still includes features such as stainless-steel cup holders and a precise incline mechanism. However, this special edition uses a high-quality faux leather to deliver the new price point.
As well as the standard cinema seat, other options such as sofas and chaise lounge are available with the same design approach. The special edition Matinee was created by working directly with the company's VP Gabi Wolper, which underlines the great relationship we have built up with the brand.
Creating comfortable seating that also delivers a wide range of bespoke design options, delivers the vital base from which any cinema can be experienced and enjoyed, working with Pulse Cinemas and Fortress Seating means installers can relax, this area is taken care of.