The Tomorrows world of the CI industry
Thursday, 6th August, 2020 3:00 PM - 3:30 PM BST
A lively discussion around the future of the CI industry  will form the backbone of the next EI Live! Tech Talk, the CI industry's newest and hottest webinar ticket.
Over 100 industry professionals registered for the first in the series looking at Smart Cities and now it's time to consider how the roll of the CI operator will change in the future.
To understand where the CI industry is going next, it is also necessary to understand where it has come from and what it really unique about it. The session will consider these points before moving on to look towards the future.
Predicting the future of any industry at the moment is a challenge because of the fluid financial situation, but what we can be more clear about is what has been successful in the past technology and service provision wise and what is likely to change about that in the future. Is the industry set to benefit from social change, changes in technology, shifts in business models approaches? And if so how do we best exploit those changes?
The Host and moderator for this session will be Davy Currie.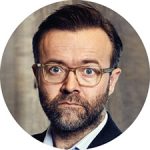 Davy Currie is the Managing Director of Infracore Home Technology Consultancy, Founder of Infracore Group (a new start-up accelerator for the AV & Integrated Systems sector) and sits on a board as Non-Executive Director with two other home technology companies. A seriously experienced operator in our sector, Davy is a great asset to have on board for this endeavour and the others we have planned.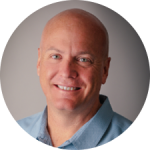 Charlie Kindel – Chief Product & Technology Officer at SnapAV / Control4
Charlie has extensive and proven connected home experience, with a focus on creating world-class consumer and developer products, platform technologies, and partner ecosystems. He led product development at Microsoft from 1990 to 2011 and then created and grew the Alexa Smart Home division at Amazon. In his time at SnapAV he was instrumental in the acquisition of NEEO, was a driving force behind Smart Home OS 3, and is responsible for the product development of SnapAV's thousands of products and services designed to make home technology professionals successful.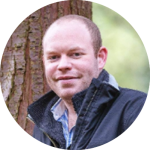 Will Hopkins
Will Hopkins is a global leader in the field of smart homes and future technologies. He is a KNX Partner, Member of the British Computer Society and Member of the Institution of Engineering and Technology, with a portfolio of automation technology qualifications far too long to list. He is the section lead for Programming of the CEDIA Technology Working Group, and is a contributor to their upcoming publication on the subject.
Originally a legal scholar, Will traded the law in favour of his entrepreneurial streak for technology. Will is currently CEO of Intrinsic Group Limited, the Parent of several of the tech companies that he has founded, including the software integration, support and training arm – Intrinsic Dev; the marine technology division – Smart Yachts International; and Your Smart Home Limited which alongside boasting an exclusive list of high profile clients, has received multiple accolades including "Most innovative smart homes – UK" in 2016 and "Best for Luxury Smart Homes" in 2017, 2018 & 2019.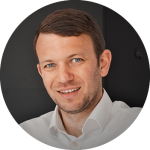 Chris Turner
Chris Turner, Founder of Faradite, a smart home accessories manufacturer. Known for designing one of the industry's smallest motion sensors. 
Having applied for his first patent at age 16, Chris is a product designer and engineer with a passion for business and innovation. 
Before Faradite, Chris was responsible for the management of one of the UK's largest technology portfolios in the defence, security and space sectors.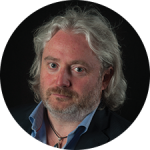 Dan Sait
Daniel J Sait is the founding Editor of Essential Install and is Group Editor for All Things Media ltd. 
Daniel has been writing about the install industry for over 20 years and is the former Editor of titles such as Television Magazine, Hi Fi Choice and Home Cinema and Custom Installer. His work can also be seen in consumer facing titles such as Home Cinema Choice and Hi-Fi Choice.
A music nut and AV fan, Daniel has been focused on extolling the benefits of high quality AV and automation systems for his entire career in journalism.