We are very excited to announce that a new webinar initiative called EI Live! Tech Talks is launching very soon, offering a new way for installers and the market to exploit the power and reach of the EI brand.
It won't have escaped anyone's notice that online forms of communication and learning have come to the fore during the COVID-19 outbreak, their value and potential taking on a new import during this difficult period.
This of course has led to a wider conversation about the potential for this type of comms for the future. How can we best exploit what it is good at and avoid what its not so good at?
Fortunately, before all of the COVID-19 restrictions came into place, EI was already working on a plan to expand our EI Live Technical Theatre which takes place, of course, at EI Live! each year (For 2020, October 19-20, Farnborough International Exhibition Centre) and create an online cousin, which looks to inform and entertain those who take part. The downturn in business activity has allowed our team to accelerate the development of this content which we are now officially announcing as: EI Live! Tech Talks.
SO HOW DOES IT ALL WORK?
With any EI brand we never want to just replicate what already exists in a given space, we want to re-invent and improve, so here is how the content is going to work.
We are delighted to have teamed up with Davy Currie, Managing Director of Infracore, for this venture. Highly experienced in the install market, Davy has a special interest in the area of online learning and is going to act as our main presenter/moderator for the series.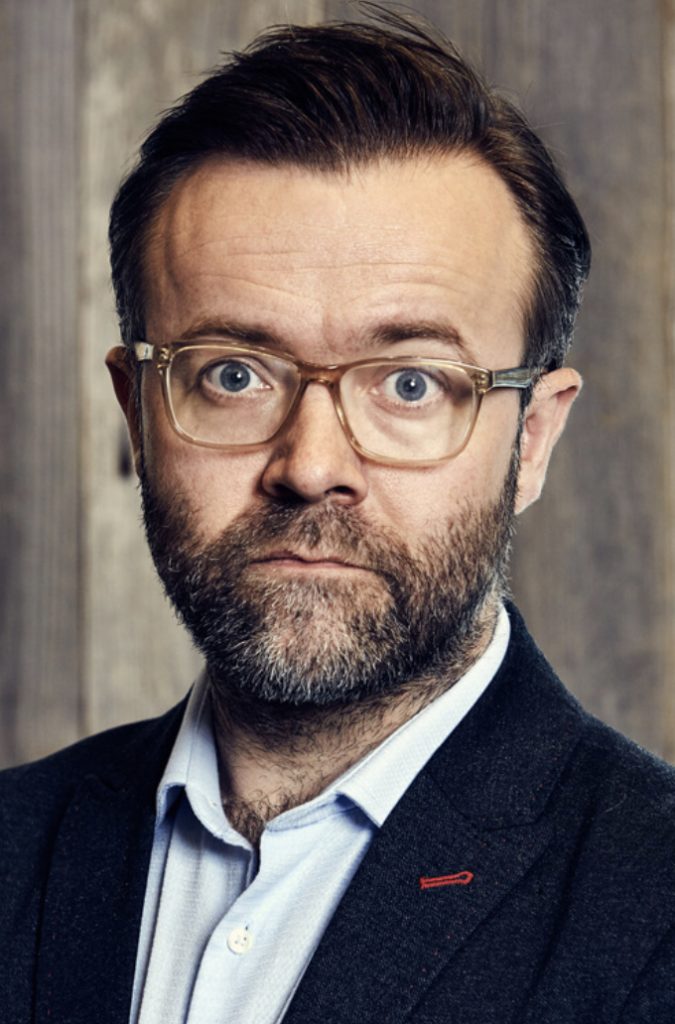 Added to Davy's expert eye will be a panel of 12 experienced install professionals (our Expert Digital Dozen) who will rotate a few at a time to join in a panel discussion on the subject of each webinar/broadcast. Each webinar will have a specialist speaker, expert in the area for discussion, who will deliver insight for the panel to then discuss.
Each session will take on a key subject/trend and explore the implications for the market right now and in the future. We will be unveiling the first topics for discussion soon, however the aim is to deliver 12 over a 12-month cycle. Taking a broad-brush approach, we will aim to make the sessions thought-provoking and inspiring as well as informative.
This format is designed to drive lively and informative debate and engage those who log on to not just learn something, but also spark a debate in the viewers' own world as to how what they have learned can be applied to their company and experience in the market.
Many of the Expert Digital Dozen have already been appointed and we will announce the complete line-up as soon as the group is completed, but suffice to say they are drawn from different aspects of the install market, all skilled and experienced, with something genuine to offer the discussions they will take part in. We can reveal one name at this point, our own EI editor Daniel J Sait, will be one of the 'Dozen', stand by for the rest of the group very soon.
PRACTICAL ADVANTAGES
Naturally key to this type of venture is getting enough viewers to make the initiative worthwhile. EI is unique in the market in having the power of its website, social media reach, printed magazine and EI Live! show to drive footfall and interest in this opportunity. We will of course be reaching out to our many partners in the market who will also help in this regard. Each session as well as the content in general will be marketed very hard in print, online and via social media. Able to watch both live and later after broadcast, viewers get the best of both worlds, but you do have to register to qualify for the watch-later opportunity.
We will also be choosing a reliable, stable and high-quality platform for our broadcasts. Zoom is great for a quick group chat, but will not deliver what we need for this particular approach, so we are in the final stages of nailing down which system to use with some trial runs.
So, exciting stuff as they say, and we are really excited about this new dimension in the offering from EI. It's going to be educational, it's going to fun and its going to be the future!