Smart Cities – A new opportunity for the custom installer
9th July 2020
Working as a cousin to the EI Live! Tech Talks that take place at the EI Live! show, this new webinar initiative offers a chance to learn and participate in a series of lively forums on key aspects of the industry now and for the future. The idea is to deliver a crucible where the ideas for your business will be forged for the coming months and years.
For the first webinar in the series, Dan Eades, Director at Environ, custom installation and NICEIC Approved Contractors of 20 years standing, will offer a presentation entitled; 'The Smart City – a new opportunity for Custom Install?
Smart Cities are big news. They gain a lot of publicity and a great deal of money is spent in the promotion of what a smart city is and how to achieve it. There is no specific benchmark or standard for what a smart city is but there it is widely estimated there will be 100 smart cities in existence by the end of 2022. Add to that the rapid global urbanisation that is currently happening and the smart city will doubtless play a role in more and more people's lives in the coming decade. However, where is the smart home in this? What is its place and how will the industry be able to exploit it?
The Host and moderator for this session will be Davy Currie.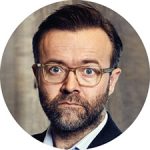 Davy Currie is the Managing Director of Infracore Home Technology Consultancy, Founder of Infracore Group (a new start-up accelerator for the AV & Integrated Systems sector) and sits on a board as Non-Executive Director with two other home technology companies. A seriously experienced operator in our sector, Davy is a great asset to have on board for this endeavour and the others we have planned.
Guest speaker – Phil Lamb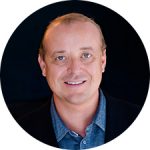 Phil has a successful track record of providing technology firms with strategic, sales, and operational leadership. He has developed new markets and channels for software companies and financial institutions. In 2019, Phil was hired by SmartRent, Inc as Senior Vice President to head its expansion to the United Kingdom. SmartRent is the industry leader in providing enterprise software to apartment managers that enables them to provide "smart home" features to residents. 
From 2010 through 2018, Phil served as Managing Director at Infinity Software Solutions, Inc., a leading Human Resources Information System (HRIS). At Infinity, he led the development of channel partnerships that accounted for 90% of the company's revenue when it sold to Providence Strategic Growth (Arcoro). During his tenure at Infinity, he also took on leadership roles and mentored emerging leaders in sales, implementation, customer service and operations.
Phil served as Managing Director of Community Association Banc (CAB) from 2001 through 2010. CAB emerged as the national leader serving the community association market. This involved a multi-year effort to develop products and technologies uniquely suited to the condominium and planned unit development markets. Under his leadership, CAB acquired CondoCerts.com, RUN technologies and formed a 50%-50% joint venture with Village Management Solutions (VMS). This offering helped grow CAB from $30 Million in deposits to $2 Billion in deposits. He also managed the association lending group that generated a $200 Million loan portfolio.
Prior to his technology and financial services careers, he was a management consultant for the Boston Consulting Group (Boston Office). He worked on several client engagements ranging from supply chain cases to the development and expansion of a European sales force for a U.S. based software company.
Phil received his J.D. from Harvard Law School with honors. He also graduated Magna Cum Laude from Georgetown University with degrees in Finance and Accounting including an international program at Oxford University (Trinity College). He passed the Arizona CPA (1996) and Bar (2000) examinations. He has been a member of Young President's Organization (YPO) and Vistage International.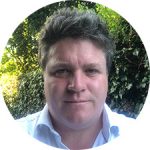 Dan Eades
Environ is a multi-award winning custom technology integrator and electrical contractor in its 20th year of operation. They offer a full end to end service from design, installation, commissioning and maintenance fully in house from their central London headquarters. Dan is a founding director. After having been involved in all aspects of the business Dan currently oversees business development activity.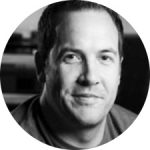 Andy Oattes
Sales Director of OneAV UK, a pan-European distribution company specialising in connectivity solutions for the Residential and commercial sectors.
With a background in CI, consumer audio and Hi-FI and a career spent working in various export markets, UK & Ireland, spanning more than two decades. I've worked with some of the best global Hi-Fi electronics brands such as Naim Audio and Linn Products but also with leading global brands such as Focal, SONOS and Libratone.
I'm a passionate believer in music and the benefits a well-designed system can bring to all of us and have faith that the market is now evolving to enjoy better quality reproduction through higher bit-rate content and simpler control. Ci-Fi (custom install fidelity) is a term and focus that I have been developing for some time.
Specialising in Audio, stereo system and distribution systems, but engaged with all aspects of CI.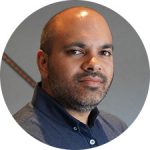 Durgesh Sinh
Durgesh Sinh, founded Nucleus from an AV and Integration department within his old company "EasyComp", which was highly forced in the IT space. With his background in Computing and IT, and passion for all things Audio Visual, this dept quickly and organically grew into something that needed its own brand and platform. Nucleus services the High End Residential, Corporate and Military market spaces, endeavouring to deliver uncompromised installations and services to its clients.