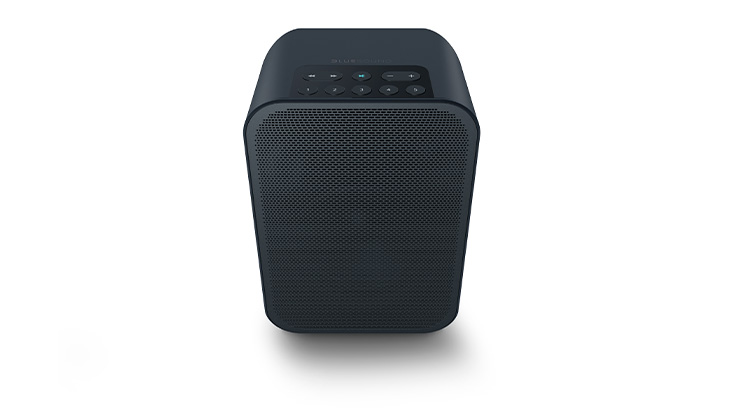 Win Bluesound Flex 2i active wireless speakers at EI Live! 2021
Anatech Distribution, UK Distributors for Bluesound and NAD CI BluOS products, are giving away 6 award-winning Bluesound Flex 2i active wireless speakers at the upcoming EI Live! 2021 event, giving eligible CIs 6 opportunities to win. The Flex 2i is Bluesound's smallest active speaker in the range, but packs surprising detail and depth of bass  into the discreet 18cm cabinet. BluOS is included, giving access to popular streaming services and local music, while Bluetooth, Airplay 2 and preset buttons on the speaker add to the convenience. The Flex 2i can also be coupled to make a stereo pair, wall-mounted or made portable via a range of accessories.
In order to qualify you must be employed by an active Custom Installer – and register your details to join Anatech's mailing list (those already on the mailing list are still eligible) – either by dropping Anatech your business card in their booth at EI or completing the form below. Anatech will never share your details, and aim only to communicate useful information about relevant developments within the BluOS range of products. 3 winners will be announced at 5pm each day in the Anatech booth, and if you're unable to attend the prize will be mailed to you.
To register here please fill in the form below and correctly answer the following question.*
*Please note, each individual may enter only once and free public email addresses (gmail, hotmail etc) will be ineligible.