Exclusively released via Essential Install, smart home and premium AV distributor AWE will present a series of specially produced top-tip educational videos looking at key aspects of the residential install industry.
4 Things to Consider When Specifying Roller Blinds For Your Smart Home
Window shading has always been considered simply decorative but in a smart home, it can be so much more. In this video, we cover 4 aspects of installation and design that you need to know.
Wednesday 11th August
4 Things to Think About When Specifying Subwoofers for a Home Cinema
To replicate that real cinematic feel in your home setup you need bass. In this video we will cover both passive & powered subwoofers, what environment suits each type best and why placement is key to obtain perfect low-frequency levels.
Wednesday 4th August
What matters when specifying a high-end TV
Choosing the right TV can be daunting, especially with the increasing amount of new screen technologies in the market. In this video, we look at the main features you should consider before making your decision.
Wednesday 28th JULY
The 4 most useful control interfaces for your smart home installation
What is the best way for a control system to interact with the smart technology in the home? In this video, we look at various control interfaces which offer great utility for the most popular smart home tasks.
Wednesday 21st JULY
4 Things to Consider When Specifying a Multi-Room Audio System
There are so many factors to think about when you are planning on installing a multi-room audio system. In this video, we will break this down into 4 basic bite-size chunks to simplify the process.
Wednesday 14th JULY
Top Audio Tips for Home Cinema
4 key things to consider when specifying to ensure you get the best performance from your home cinema audio solution.
Wednesday 7th JuLY
Top Tips For Choosing Your Home Cinema Projector Screen
The AWE Educational Top Tip video series has been created as a handy bite sized collection of videos which offer installers top tips, install hacks and other advice delivered by AWE's expert and experienced team.
Wednesday 30th June
3 Things to look for in a Home Cinema Projector
Which projection technologies should be considered for your customers home cinema setup? We are discussing a few key technologies to help you know how to spec the right product.
Wednesday 23rd June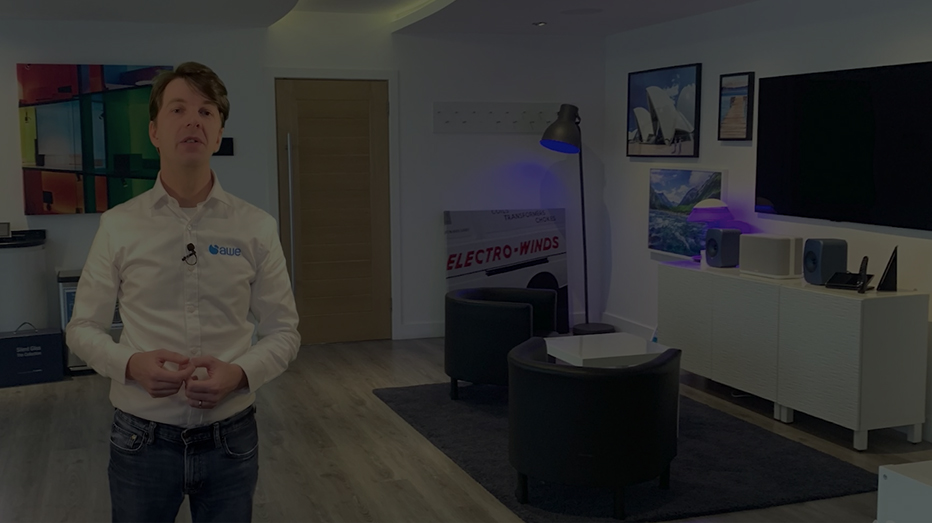 Coming Your Way
Wednesday 11th AUGUST